KABUL — After winning the election with many millions more votes than Obama, Biden is always annoyed when told that Obama is infinitely more popular than him. So Biden is always eager to try to outdo Obama's legacy. He has already outdone Obama's open borders policy with Biden's new NO BORDERS WHATSOEVER policy. That was good, but not quite big enough.
There was always one of Obama's crowning achievements that Biden had his eye on overtaking, Benghazi. After all, Benghazi was such a crowning achievement for Obama that they even made a cool movie about it. Biden was getting tired of hearing Obama bragging that he abandoned dozens of Americans to islamic terrorists and went on a fundraising junket to Vegas to party with Beyonce, Jay-Z and Pimp with a Limp.
So, he told Obama "Hold my ice cream." He then proceeded to pull the entire US military out of Afghanistan in the middle of the night BEFORE evacuating everyone, and he abandoned all the bases, equipment and even aircraft to the Taliban. Just like the Obama Regime ignored warning cables in Benghazi, the Biden Regime ignored early warning cables alerting them to the reality of the rise of the Taliban, because let's face it, such warnings are so islamophobic. While Obama abandoned dozens in Benghazi, Biden abandoned fifteen thousand Americans to the Taliban in the process of his 'cut and run' exit. But there's really nothing to worry about. While the Biden Regime admits being unable to ensure the safety of the abandoned Americans, they have their eye on the ball of what's really important, Gender equality under the future Taliban rule and they sternly warned the Taliban to behave if they want the International community to think well of them. And just to make damn sure that he outdid Obama, Biden is even charging the abandoned Americans up to $2,000 for a flight out of Afghanistan if they manage to make it to the Kabul airport on their own, or they are of course welcome to live under Taliban rule.
"Take that Obama!" Biden is hoping that they'll cast Robert Dinero to play the part of Biden when they make the movie, The Fall of Kabul.
As poor desperate Afghans were falling from the sky, the paragon of virtue and non-hypocrisy, Nancy Pelosi, came out and lauded Biden's "Strong and Decisive" exit from Kabul.
"Well, first may I just say that I commend the president for the action that he took,. It was strong, it was decisive, and it was the right thing to do."

– Nancy Pelosi
---
Rep. Jim Jordan: Same Song, Different Dance: Benghazi & Kabul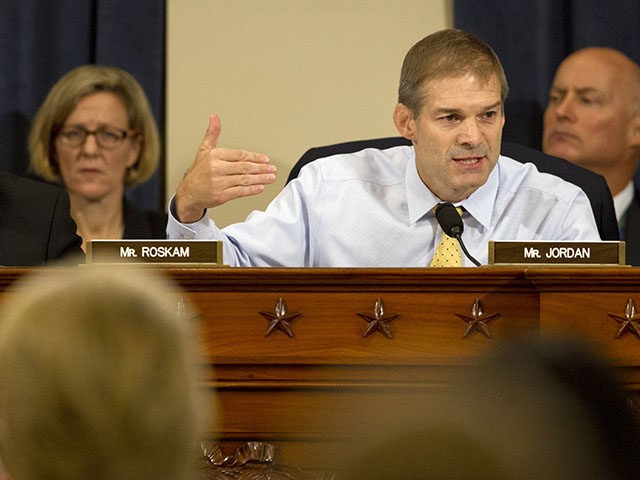 UPDATE 9/2/21 Rep. Jim Jordan wrote an article on Breitbart.com that goes into all the details of how Biden's fiasco in Kabul, Afghanistan mirrors Obama/Biden's fiasco in Benghazi.
"Nine years ago, four brave Americans lost their lives in Benghazi, Libya, at the hands of radical Islamic terrorists. Their deaths, we later learned, were the result of a Democrat administration more preoccupied with politics than with facts on the ground.

Last week, in a separate but equally dangerous part of the world, 13 U.S. servicemembers lost their lives at the hands of radical Islamic terrorists outside the airport in Kabul, Afghanistan. Hundreds of other Americans are still in grave danger. The fate of our fellow Americans—and the security of the West—is again in the hands of a Democrat administration more preoccupied with politics than with facts on the ground."

– Rep Jim Jordan, via Breitbart.com
---
This is all part of the Biden Regime's grand strategy of "Build Back Better" and "America Last" doctrine.
And just what was Biden doing during the Fall of Kabul to the Taliban? Well, the White House released a photo. 😉
[NOTE: Story and images are satire/parody based on
recent catastrophic events in the collapse of Kabul
.]
---
President Trump is NOT Amused at "President" Biden's Antics
— August 20, 2021 —
"Leaving Americans behind for death is an unforgivable dereliction of duty, which will go down in infamy."

– Donald J. Trump, 45th President of the United States of America
---
— August 16, 2021 —
"It is time for Joe Biden to resign in disgrace for what he has allowed to happen to Afghanistan, along with the tremendous surge in COVID, the Border catastrophe, the destruction of energy independence, and our crippled economy. It shouldn't be a big deal, because he wasn't elected legitimately in the first place!"

– Donald J. Trump, 45th President of the United States of America
---
If You Enjoyed this Post PLEASE SHARE IT!
Let us know with a comment below, subscribe to our blog, visit our sponsors and bookmark and use our Amazon.com link the next time you buy anything on Amazon!
We may earn a small fee from the links on this site, at NO additional cost to you.
THANK YOU FOR YOUR SUPPORT!
– PatriotBites.com
---