FLORIDA – All eyes are on Florida tonight. Florida is expected to be able to call their election tonight because all their votes need to be in by today, where some other battleground states will need days to count all their mail in ballots. Trump won Florida by 1.2% against Hillary. If Trump can win it by more than that it may indicate that he'll win other battleground states with similar strength.
In the Battle for Florida, It Looks Like Democrats are Heading for a Bloodbath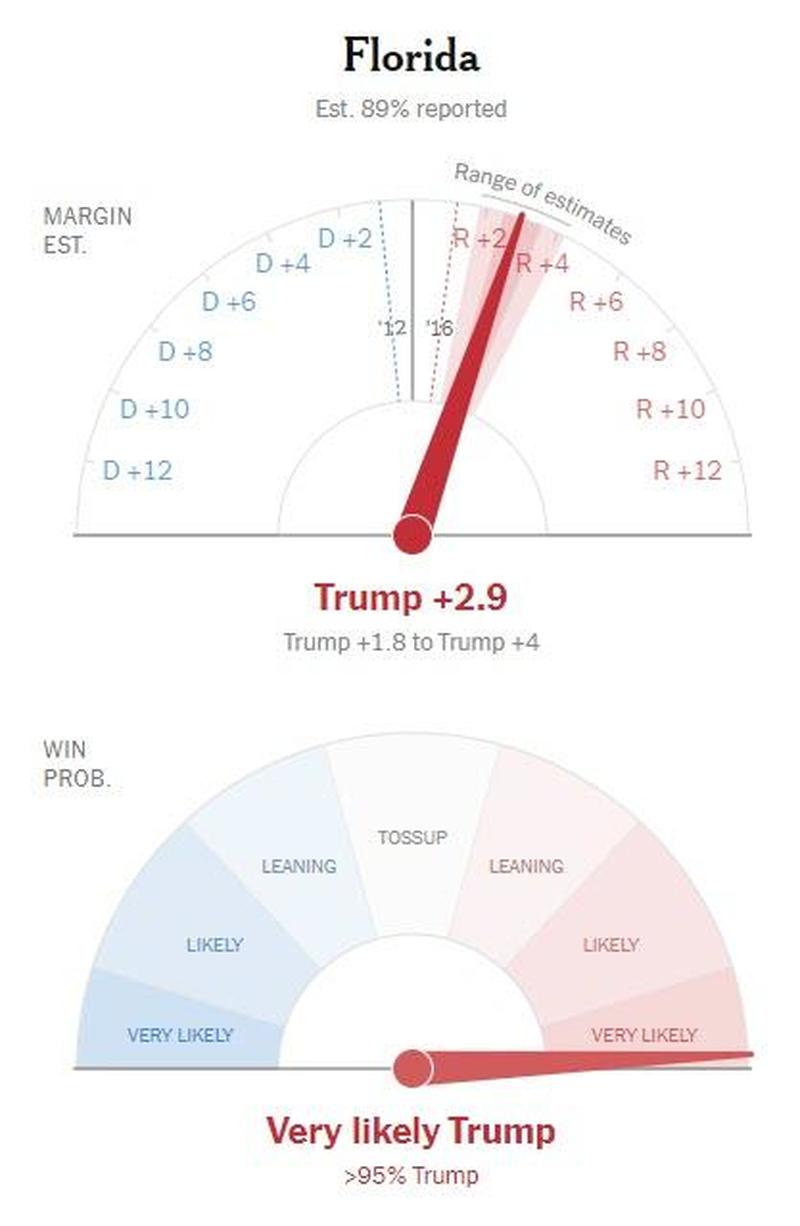 Cortney wrote this up today. The Biden camp is sure sounding…not very confident all of a sudden. They say they can win this election without Florida and Pennsylvania. They must be smoking whatever Hunter Biden is using because that doesn't appear to be the case. Trump is doing well in the core three—North Carolina, Arizona, and Florida—which just leaves one Rust Belt state in order for the president to secure a second term. And in Florida, things are looking pretty bad for Democrats. 

There are no new Democratic voters or young people showing up at the polls thus far, and Republicans are showing up in force. In Pinellas County, which is key to offset the Democratic gains in neighboring Hillsborough, GOP voters are showing up by a three-to-one ratio. 

– Shared from Town Hall
Within hours this morning, the Democrats' early voter advantage was wiped out. As Larry Schweikart noted, "this will get ugly." 

Hold onto those four words, folks. Florida has also been a pretty good gauge on how Pennsylvania and Michigan have gone since 1968. 
---
Infamous Leftist, Michael Moore, Sounded the Alarm for Biden's Campaign Just as he did for Hillary's Campaign in 2016
And enjoy this delicious blast from the past from 2016!
---
Prepare for Leftist's Heads to Explode on Nov. 3rd.
Cue all the leftist heads exploding again! But this time he's gotten so far into their heads that when they explode they'll now write TRUMP 2020 in the sky!
---
If You Enjoyed this Post PLEASE SHARE IT!
Let us know with a comment below, subscribe to our blog, visit our sponsors and bookmark and use our Amazon.com link the next time you buy anything on Amazon!
We may earn a small fee from the links on this site, at NO additional cost to you.
THANK YOU FOR YOUR SUPPORT!
– PatriotBites.com