Mark Levin of BlazeTV discusses the 60 Minutes in Australia interview of Tara Reade, while 60 Minutes in the US was MIA. The US Fake News of the Democrat-Media Complex continue to hide anything that doesn't fit their biased narrative. Leftist women went insane when President Trump won the 2016 election. They marched on Washington wearing ridiculous pink hats. Donald Trump's alleged inappropriate behavior toward women was splattered all over the US press and media throughout the election. Donald Trump talked about potentially grabbing women. Joe Biden allegedly sexually assaulted Tara Reade. Where is the #MeToo movement with all those pink hats now? Apparently women allegedly assaulted by Democrats don't count? They don't seem to care much about those allegedly assaulted by powerful Democrats like Joe Biden or Bill Clinton?
Joe Biden has said "character" is a central pillar of his campaign. I'd like to know what Tara Reade thinks about his "character," or lack thereof. Between Joe Biden's alleged sexual assault and his alleged corrupt dealings in Ukraine, China, Russia and other nations, I'd say his "character" is more than lacking.
---
Kamala Harris TURNS on Joe Biden Accusers
---
Epstein And Bill Clinton Flew Together, Maxwell Confirms In Newly Released Deposition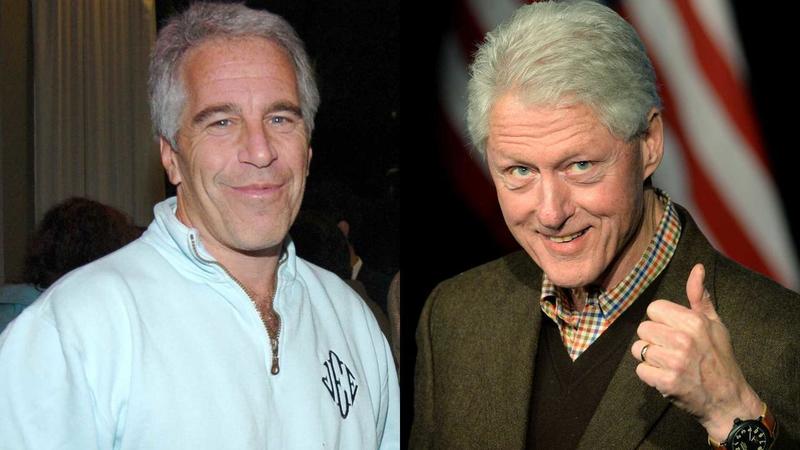 At one point in the deposition, Maxwell is asked by Guiffre's lawyer Sigrid McCawley: "You did fly on planes, Jeffrey Epstein's planes with President Clinton, is that correct?"

Maxwell replied: "I have flown, yes."

Maxwell has long been accused of helping groom minor girls for Epstein. Multiple alleged victims of Epstein have accused Maxwell of luring them into his trafficking circle, where they said they were sexually abused by him and other powerful people.

In follow up questions, Maxwell was asked: "When you were on the plane with Jeffrey and President Clinton, did you observe Jeffrey and [REDACTED] talking?"

"I'm sure they did," Maxwell replied.

When asked if Epstein and the individual whose name was redacted seemed friendly, Maxwell said "I don't recollect."

Laura Menninger, Maxwell's attorney, didn't immediately respond to an emailed request for comment from The Epoch Times.

Clinton flew on Epstein's jet, infamously dubbed the "Lolita Express," at least 26 times, according to records obtained by Fox News in 2016. In a July, 2019 statement, Clinton denied ever visiting Epstein's private island and said he had only traveled on the plane four times.

Last year, a day before Epstein was found dead in his cell, nearly 2,000 pages of documents relating to him were unsealed, including claims from Giuffre that she was directed by Maxwell to have sex with a number of rich and powerful men, including Epstein.

In those unsealed documents, a section titled "New York Presbyterian Hospital Records" detailed how Giuffre had "provided extensive medical records in this case, including medical records from the time when Defendant was sexually abusing and trafficking her."

– by Bowden Xiao, The Epoch Times via ZeroHedge
---
If You Enjoyed this Post PLEASE SHARE IT!
Let us know with a comment below, subscribe to our blog, visit our sponsors and bookmark and use our Amazon.com link the next time you buy anything on Amazon!
We may earn a small fee from the links on this site, at NO additional cost to you.
THANK YOU FOR YOUR SUPPORT!
– PatriotBites.com